A message from Erik Anderson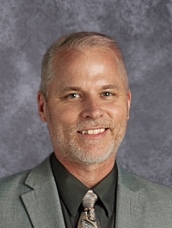 On behalf of the Colfax-Mingo Community School District, Board of Education, our faculty, staff, and employees, welcome you to Tigerhawk Country!   Colfax-Mingo Schools is located less than 20 minutes east of Des Moines and is the heartbeat of our community.  CMCSD has a tradition of excellence academically, athletically, and in fine arts. I am honored to be a part of a community with such dedication to its schools and students.
CMCSD serves approximately 750 students in preschool through twelfth grade.  Our mission is to develop life-long learners, independent thinkers, and productive citizens of character. Colfax-Mingo's vision is to ensure curriculum, instruction, and assessment are student-centered and focused on continuous improvement.  Meaningful learning is achieved through collaboration, technology integration, and high expectations for all.  Our expectation is to exceed these goals as well as providing a safe learning environment that empowers all students to achieve their full potential.   Each student is provided access to a Chromebook or tablet through our 1:1 technology initiative.
CMCSD is blessed to have committed, caring staff throughout the district.  We believe all employees are educators and all have a collective responsibility for our student's success.  Our teachers, support staff, and administrators are highly trained in Professional Learning Community practices and protocols.  This collaborative expectation generates unique ideas and strategies for the classroom for our students.
CMCSD parents and community members are amazingly supportive.  In 2019, two votes for the school district provided over 75% approval on both votes.  Our community believes in our schools and commits time and resources to our success.  We are blessed to have such an amazing community of support for all of our Tigerhawks!  I welcome you to take the opportunity to visit our new stadium (completion expected Aug 2021) and athletic addition (completion expected Aug 2022), and all of our facilities.  We are proud of the opportunities provided to our students due to our outstanding community support!
Thank you for visiting our website.  If you are considering moving to our school district, thank you for considering Colfax-Mingo as home.  Please contact me if you would like more information or a tour of our facilities.  Should you have any questions or concerns, please do not hesitate to contact me.
Remember, this is Tigerhawk Country…WELCOME HOME!!!
Erik Anderson
Superintendent