A message from Tim Salmon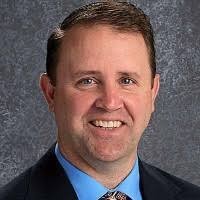 Welcome to the Colfax-Mingo Community School district, home of over 750 Tigerhawks. Located just east of Des Moines, our community is that is built on tradition while continuing to grown and strive to become the model for school districts in the state.  We are very proud of our history of excellence in academics, athletics and fine arts.
Our mission is to develop life-long learners, independent thinkers, and productive citizens of character. Colfax-Mingo's vision is to ensure curriculum, instruction, and assessment are student-centered and focused on continuous improvement. Our students are supported by an excellent faculty and community that dedicated to helping each of them succeed.  With our smaller class sizes, we have the ability of build lasting relationships and provide the support that students need.  Built on a collaborative model, out teachers, support staff and administrators work together meet our district's mission and vision.  This includes be a Professional Learning Community and implementing Multi-Tiered Systems of Support (MTSS) to meet individual student needs.
Our parents and community are a vital component to the success of the district. Recent voter approvals have provided additional funding to improve our facilities. We are currently finishing up our stadium and athletic addition that will provide our students and athletes the best facilities around. Our community's commitment has allowed this to occur and we are looking forward to opening the facilities.
If you are considering moving to or open enrolling into our district, please feel free to contact me to discuss further.  Our district is truly a great place to be.
Go Tigerhawks!!
Tim Salmon
Superintendent