As your webmaster & social media management team, we are responsible for developing & administering the school website/social media content, that will engage you, and create a positive, interactive relationship between you and Colfax-Mingo Community Schools. Welcome, we look forward to hearing from you soon!
---
About the Department
Who we are
"We" includes myself, Drew Otto, district staff, students in the school, and you. Your constructive feedback is important to us!
Our Services
We develop media content that is current, relevant, and engaging. We also grow the school website. We feel it's important to facilitate interactive and engaging media that advances our positive and growing culture.
Availability
We're available during school hours, Monday-Friday: 8:00am – 4:00pm. We can also be available by appointment; please contact a member of our department by email or phone to set up an appointment.
Where we're located
You can find our primary contact, Drew Otto, in the Elementary Art Room.
Primary Contacts
Drew Otto
Elementary Art Teacher
Elementary School
515-674-3465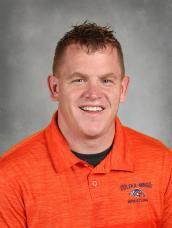 More Social Media & Website Development Contacts
| Title | Name | Phone |
| --- | --- | --- |
| Secretary | Annette McGill | 515-674-3465 |
| Secretary | Erica Pierce | 515-674-4111 |
| SIS Specialist~Administrative Support | Missy Daft | 515-674-3328 |
| Business Teacher | Jen Snyder | 515-674-4111 |