ISASP Scores for Parents/Guardians
Colfax-Mingo students in grades 3 through 11 participate in the Iowa Statewide Assessment of Student Progress (ISASP) each spring. The ISASP is aligned with the Iowa Core Standards. Test results from the ISASP assessment provides relevant information for you and your student, the school, and the state regarding student growth, proficiency, and school readiness. 
Your student's ISASP scores from the 22-23 school year are available for your review. Please follow the instructions below to access your student's scores on the Pearson Parent Portal. 
 Step 1. Visit the Parent Portal in Infinite Campus. If you do not know your Infinite Campus Parent Portal password, there is a forgot password link – if you are still unable to access your account, please contact Missy Daft at 515.674.3328/mdaft@colfaxmingo.org. 
 Step 2: After you have logged in, select "More" from the menu on the left side of the screen. After selecting "More" select "ISASP Claim Code" from the menu in the middle of the screen.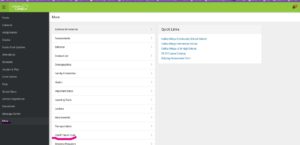 Step 3: Your student's ISASP Claim Code will appear in the Claim Code box. Write down the claim code. This Claim Code will be required in order to register on the ISASP Parent Portal Website.  Note: Claim codes are case sensitive.
Step 4: You will be required to create an account by clicking on the "Sign-Up" link under the green login button.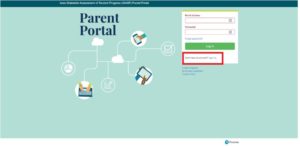 Step 5: Check your email to finish activating your account. Sign into the Pearson Access Next Parent Portal.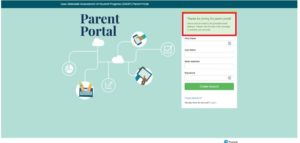 Step 6: After signing in, you will be taken to the My Students' Test Results page. On the left side of this page you will see the search box "Find Test Results". Enter your student's First Name, Last Name, Date of Birth and Claim Code. Click on Find Results. 
Note: Your student's information will need to match their ISASP testing registration information. For example: Please use your student's legal name. 
Contact Missy Daft, SIS Specialist, if the entered information results in errors.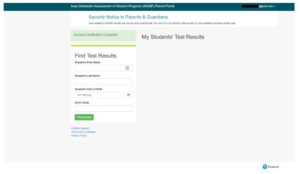 Step 7: The portal will retrieve your student's Individual Test Results. On the right side of the page the English Language Arts and Mathematics results will be displayed for all students in grades 3-11. Students in grades 5, 8 and 10 will also have a science score.
Note: There will be a Scale Score in the color-shaded box along with the corresponding Achievement Level. The Download Individual Student Report Link will allow you to open and download a PDF copy of your student's scores. This ISR is a fully-detailed report.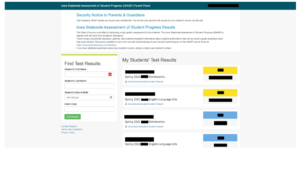 For more information on using the Pearson Access Parent Portal and interpreting your students results, please visit the ISASP Parent Portal Access Guide. 
If you have any difficulty with the above steps, please contact Missy Daft, SIS Specialist at the district office.
515-674-3328 or mdaft@colfaxmingo.org