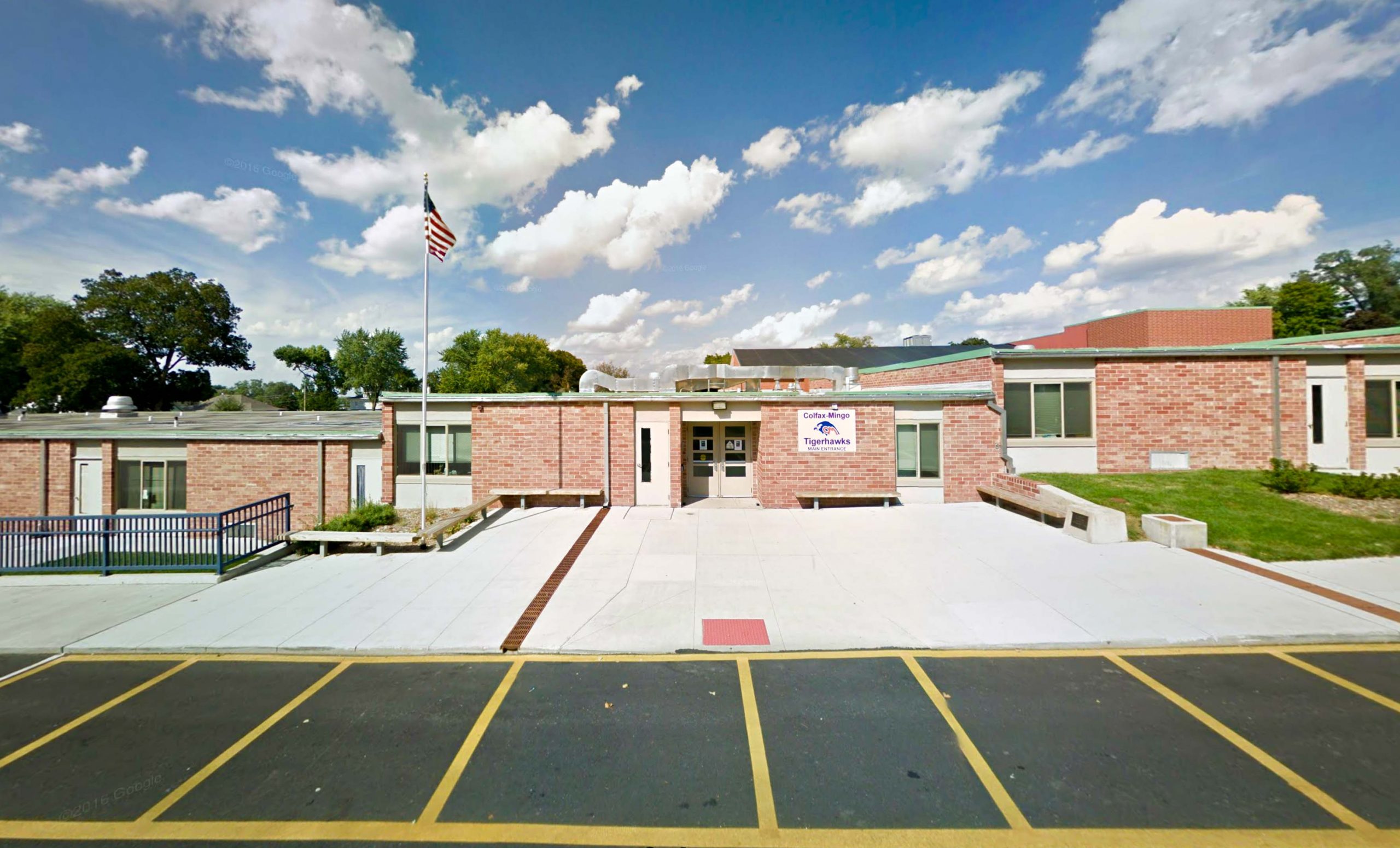 Colfax-Mingo Elementary
Address: 20 West Broadway • Colfax, Iowa 50054
Phone: (515) 674-3465
Fax: (515) 674-4396
Brian Summy-Principal
Deb Gipe-Secretary
New to the District?
Welcome! Please don't hesitate to reach out to us with any questions or concerns you may have about joining our district.
---
A typical day at C-M Elementary
Start of the Day
7:30 AM – Breakfast begins
7:45 AM – Playground with Teacher Supervision
8:00 AM – First Bell / Students Enter Hallways
8:05 AM – Tardy Bell
End of the Day
3:15 PM – Safety Bus bell rings
3:20 PM – Walkers/Riders dismiss
3:20 PM – Country bus kids are dismissed to the playground
If you need to change your child's after school destination, please send a note in the morning or contact the office at (515) 674-3465 before 2:30pm.
---
Standards Reference Grading
---
Building Usage
If you would like to use any of the districts buildings, please fill out this form and a staff member will contact you.