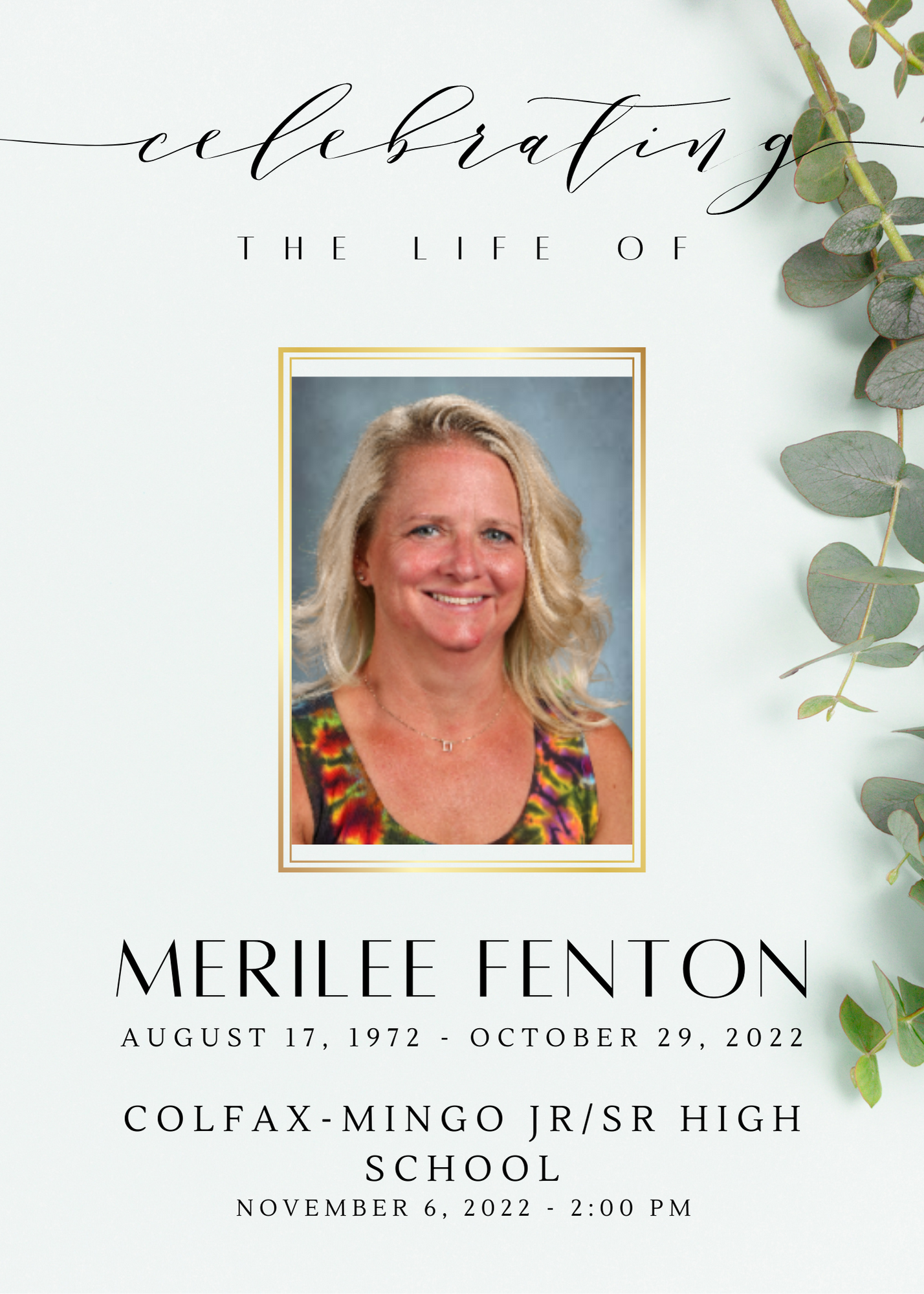 Memorial for Merilee Fenton
A memorial service for Merilee Fenton will be held on Sunday, November 6, 2022, at Colfax Mingo Jr/Sr High School gymnasium, beginning at 2 pm.  The service will be open to the public, and we ask that everyone wear green, as that was her favorite color.  As we celebrate her life, attendees will have the opportunity to speak and share stories.  If you would like to speak, please use this link to sign up.
The program will include select speakers, Merilee's favorite music, and an opportunity to post online messages.  Doors will open at 1:30.
---
News Home