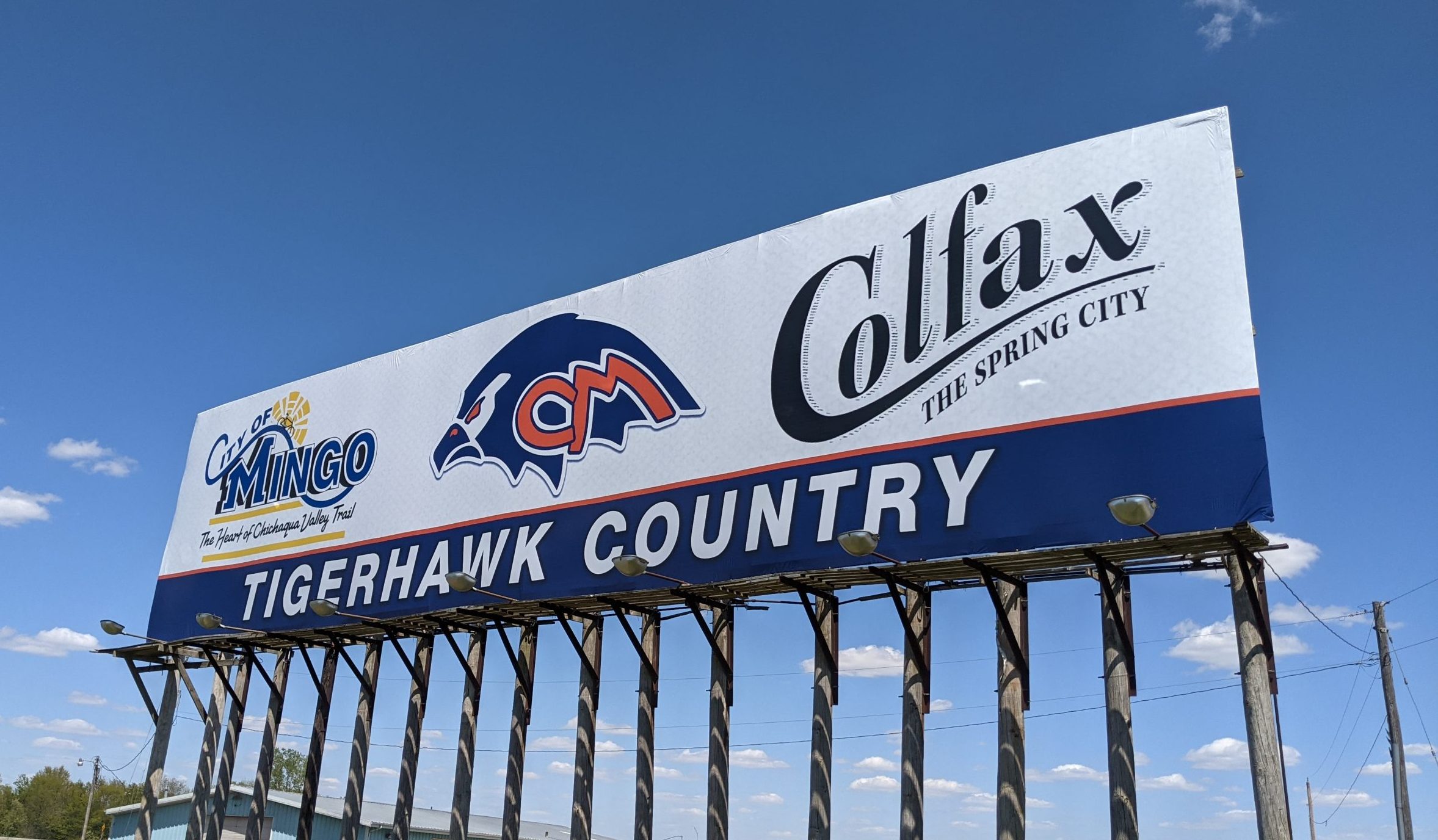 New Billboard
Tigerhawks –
Our Communications and Public Relations Committee has been working hard over the past couple of years to improve the public relations component of Colfax-Mingo Schools.  They have been responsible for many projects thus far, like the Facebook PK promotion videos.
We dreamt a little bigger for a larger recent project.  As you approach the Colfax and Mingo exit off of I-80 from the west, there is a billboard on the south side of the interstate right before the exit.  After some hard work from Drew Otto, our City Councils in Colfax and Mingo, and our School Board, for the next year there is now a sign letting everyone know that this is TIGERHAWK COUNTRY!
We now have first refusal rights on that billboard for years to come so we look forward to continuing this partnership for many years!
Please thank our current and former Communications and Public Relations Committee members that made this happen – Chet Williams, Board President; Patrick Utz, Board Vice-President; Drew Otto, District Webmaster; Jen Snyder, Bsns Teacher; Gary Bartels, Mayor of Mingo; David Mast, Mayor of Colfax; Wade Wagoner, Colfax City Administrator; Erik Anderson, Superintendent of Colfax-Mingo Schools.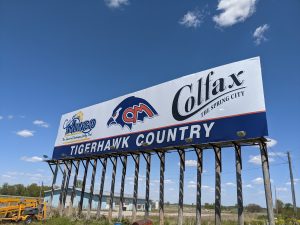 ---
News Home