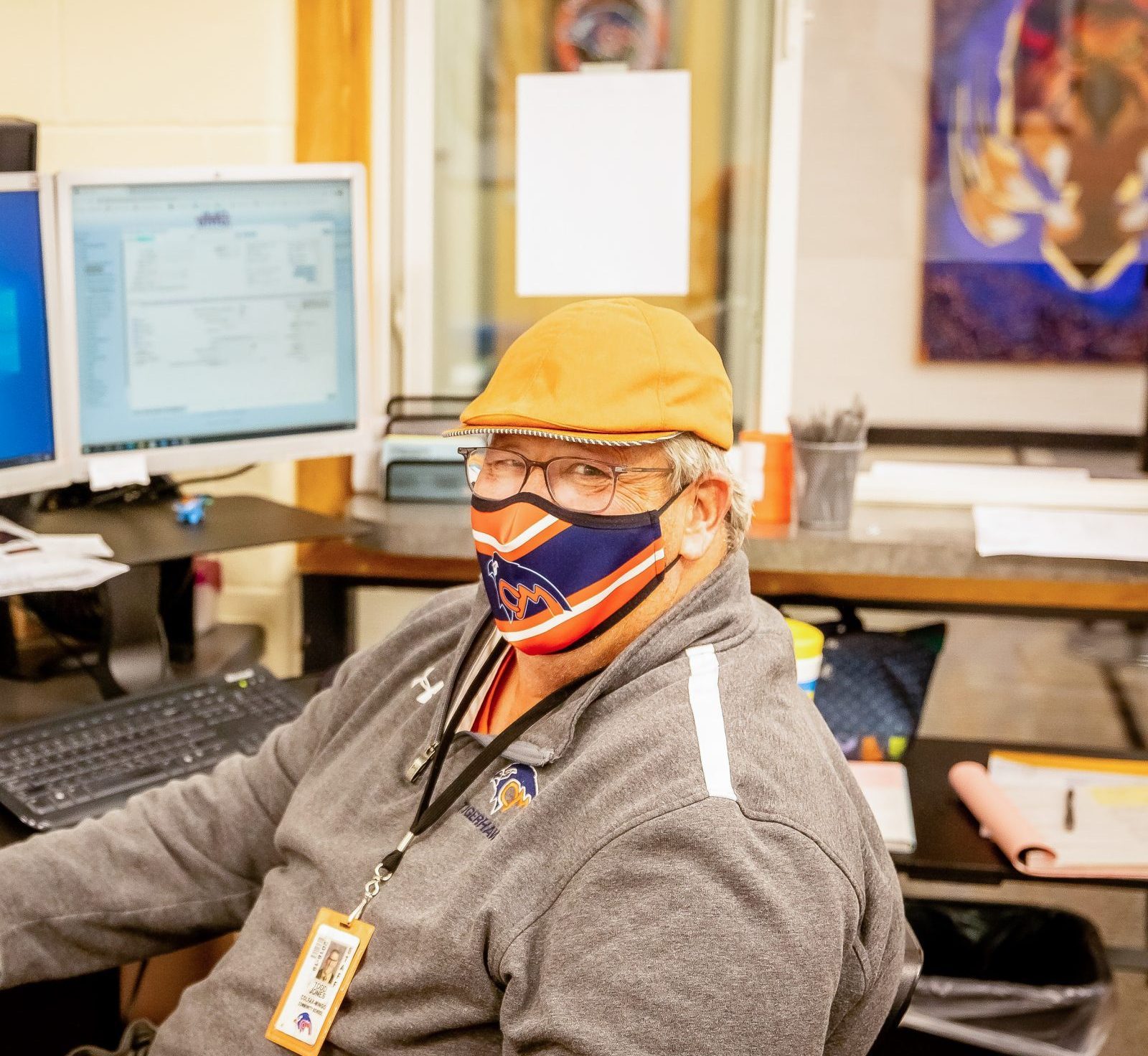 THANK YOUR MR. JONES – RETIREMENT
FROM THE WORDS OF MR. JONES HIMSELF
"Some of you may have heard but many of you have not, that I am going to retire at the end of my contract this year.  The board graciously offered an opportunity I felt I could not pass up, and I have the opportunity to retire when my wife does.
I will have been in education for 38 years after this school year.  I have enjoyed every minute of my time in education.  I remember when I was seeking a position as a principal what my then principal said, "you will love being a principal; however, you will not love it every day."  That has been a true statement, but I can tell you I have loved being a principal here at Colfax-Mingo.  I have and will cherish the times I have had to work with you all.  I will leave the district knowing that we have done good work here.  I will leave knowing that we have a wonderful staff, a superintendent who is a tremendous leader, and a school board that truly has the best interest of the teachers and students in mind."
Thank you all for all your support.
Todd Jones
 CLICK HERE TO SAY THANK YOU OR SHARE A MEMORY
---
Jr/Sr High School Principal – Opening
Due to the retirement of Mr. Todd Jones, Colfax-Mingo is seeking an ambitious, creative, progressive, and student-centered leader to serve as the next 7-12 principal of Colfax-Mingo Schools.  Under the supervision of the Superintendent, the Junior/Senior High Principal will oversee and grow the instructional programs with a focus on developing life-long learners, independent thinkers, and productive citizens of character.  The successful candidate will possess the ability to enhance student performance and will exhibit the highest levels of quality in his or her personal communication, educational leadership, and ethical decision-making.
---
---
News Home