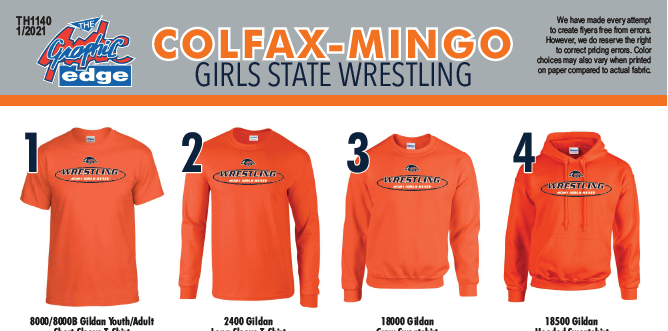 Girls State Wrestling Shirt Orders – Due 1/11/20
CLICK HERE TO VIEW PDF ORDER FORM
Attached above is a flyer to order apparel for the upcoming girls state wrestling tournament.
Orders are due 1/11/21 and can be turned in to Coach Hume at the high school or to the elementary office.
Orders should arrive to the high school on 1/21/21
Please let me know if you have any questions.
Thank you.
---
News Home