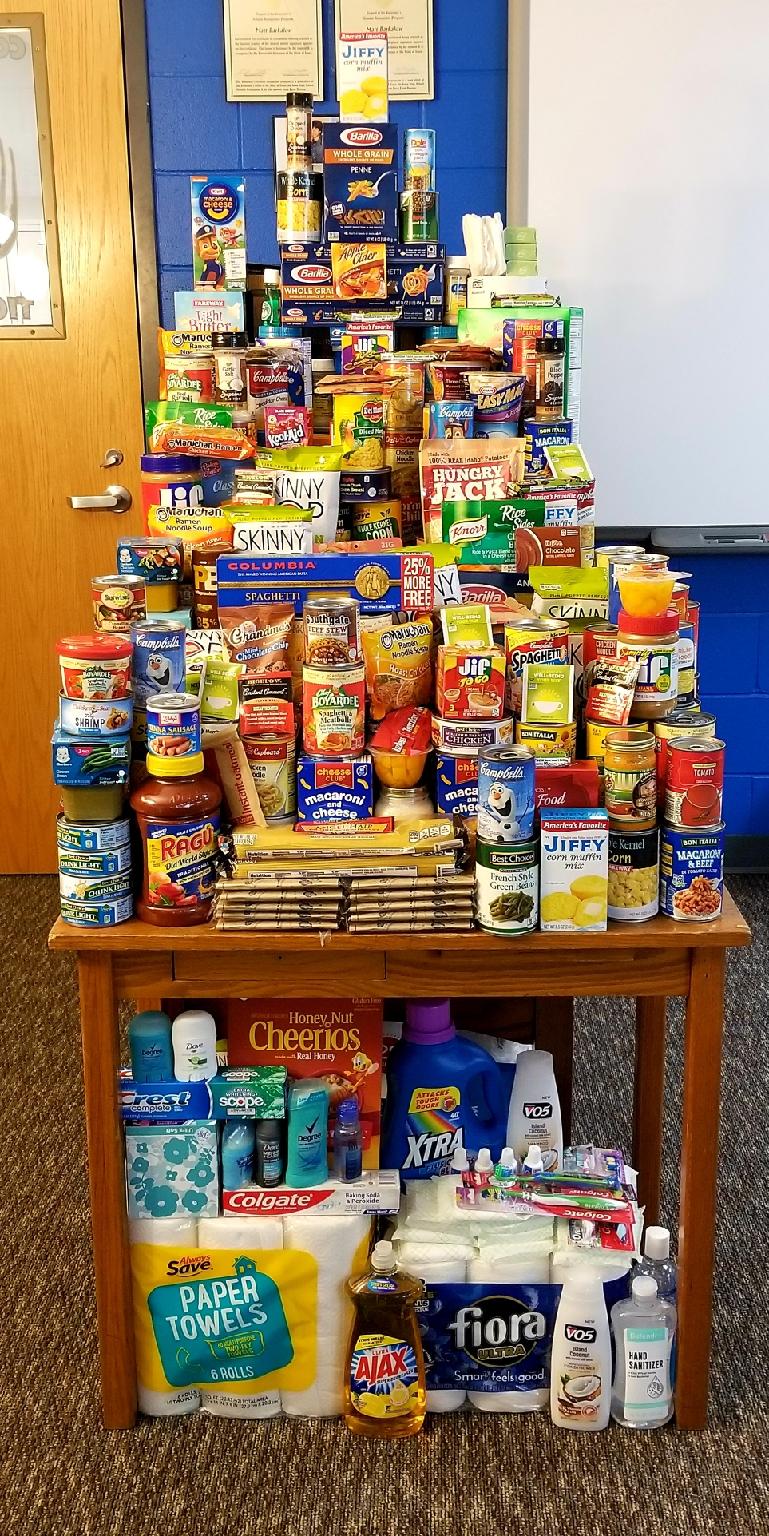 Jr. High Students Hold Food Drive
Social and Emotional Learning (SEL) is the process where students acquire the knowledge, attitudes, and skills necessary to manage emotions, set positive goals, show empathy for others, maintain positive relationships, and make responsible decisions.  To help achieve this learning, students at Colfax-Mingo Jr Sr High spend 20 minutes each day in an advisory group addressing these skills.
This fall, students were asked to complete the statement, "If you walked a mile in my shoes you would know…" and anonymously list a challenge they were faced with that others may not know. The statements were hung on a paper shaped as a shoe and displayed for others to see as a way for others to see the importance of having empathy towards others.  Reading the statements lead to a conversation in Mr. Barkalow's SEL group about kindness and about how hard the year 2020 has been for some people.  From this discussion the class decided they wanted to do something to help others. They decided that the best way to show kindness to those in need was to organize a food drive.
Throughout the month of December the group collected non-perishable items and canned goods from students and staff members for the local food pantry. Mr. Barkalow was very proud of the students for wanting to organize the event and for all the donations they brought in.  He recalled how one 8th grade student carried a backpack full of canned goods weighing 20 lbs. up the Division hill in the cold winter weather twice to donate. When thanked for the donation, the student blushed a bit and said, "It's no big deal, Mr. Barkalow. We have lots of cans. Others need them more."
It's safe to say the food drive was a success for the food pantry with 414 items being collected, which stood an impressive 6 feet tall! The experience was also a success for the SEL program as student got a valuable lesson in helping others!
---
News Home