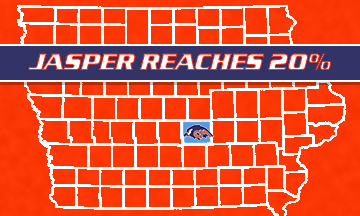 BREAKING NEWS – JASPER @ 20%
11/5/2020 – JASPER COUNTY HIT 20.0% THIS MORNING
We will have school on site today.  If it is still at 20.0 or higher by noon, we will be virtual starting tomorrow for one week.
If that happens, the Board will meet next week to determine steps after that week. Depending upon rates and feedback from staff on effectiveness of student engagement, we may continue with virtual, hybrid, or come up with another option.
Thank you for your continued flexibility.
Let me know if you have any questions or concerns.
Erik Anderson
Superintendent of Schools
Colfax-Mingo Community School District
1000 North Walnut
Colfax, IA  50054
(515) 674-3646
---
News Home