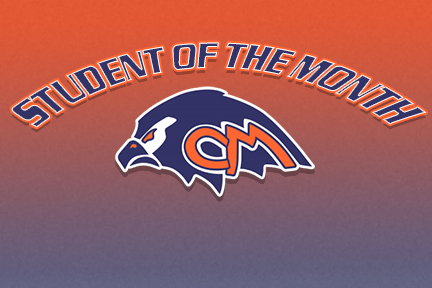 Student of the Month
By creating a Student of the Month Program, Colfax-Mingo Jr/Sr High School celebrates individual achievement by sustaining a culture of learning that not only values academic success but elevates awareness of student contributions to the Colfax-Mingo community at large.  This program is designed so that ANY STUDENT in seventh through twelfth grade, regardless of academic ability, can receive the award.  However, students who are nominated should prove they value their education by exhibiting academic responsibility and curiosity.  They are also expected to demonstrate excellent behavior in and out of the classroom, which includes being respectful to both teachers and peers.
Because of COVID restrictions, a slide show featuring this month's recipients will be featured on our website each month.  Please click on one of the links below to view the slide shows.
September~Middle School Student of the Month
September~High School Student of the Month
---
News Home