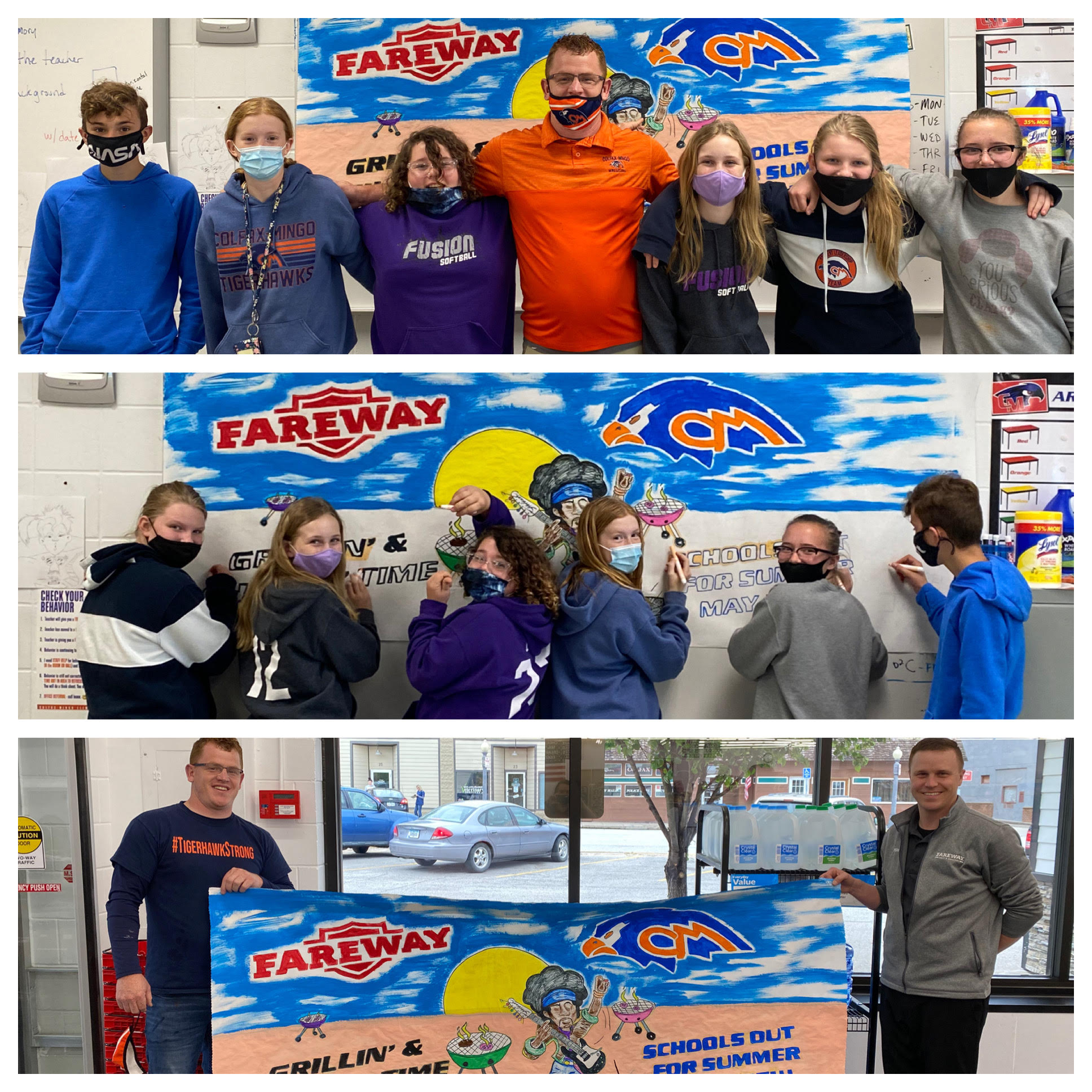 Elementary Art Club Beginnings
Art Club at the Elementary School
The Art Club is looking to get kids more art experience, and involved with getting more art into our Tigerhawk Community.
The kids are experiencing the joys of creating, presenting, responding, and connecting to art, and they are getting excited so see their work in the community. We are continually to looking for projects in the community that we can complete within the parameters/time we have. The plan will be to give students an art project; they will be told where the art will be presented, a set of materials, parameters given from who we are creating the art for, and at times an artist of inspiration. We will look to create and build relationships with our community / local businesses to get art anywhere and everywhere! Currently, the art club is going to start with a handful of 6th graders, and expand to more students in the future as we figure out what works best in the school for the when/where.
---
Current Events: Banner at Fareway
Fareway asked us to make a paper banner to put in the store for locals to see. They wanted something to do with grilling/summer. Alex, Brooklyn, Fisher, Macie, Dakota, and McKenna came up with the ideas, and worked with Mr. Otto to create the banner. They created a draft, worked with Mr. Otto to get it into photoshop, used a projector to transfer the images to the poster, traced the images on the poster with pencil, outlined everything with broadline marker, and finished up with painting in the bigger shapes. This turned out awesome! Alex said, "My favorite part about this was drawing and painting during the project. I have a lot of fun working with friends, and relaxing while creating art." Brooklyn said, "I liked how we got to paint more. It was fun working not only with our friends but with kids in the other 6th grade class. It's nice to have this as a side project for when we have our work complete in class.", and McKenna I like the painting, and being able to work with friends. Getting out of the classroom at times is nice. I also love seeing it in Fareway!

---
Future Summer/Early 2021-2022 Art Events:
With summer school around the corner, we are looking to reach out to local businesses that would like of have a picnic table at their location for the community to use. We need the businesses to supply the money for the table and paint supplies, and we will take care of the rest! So far we have 3-4 businesses interested If you are interested please contact Mr. Otto.  dotto@colfaxmingo.org
---
News Home