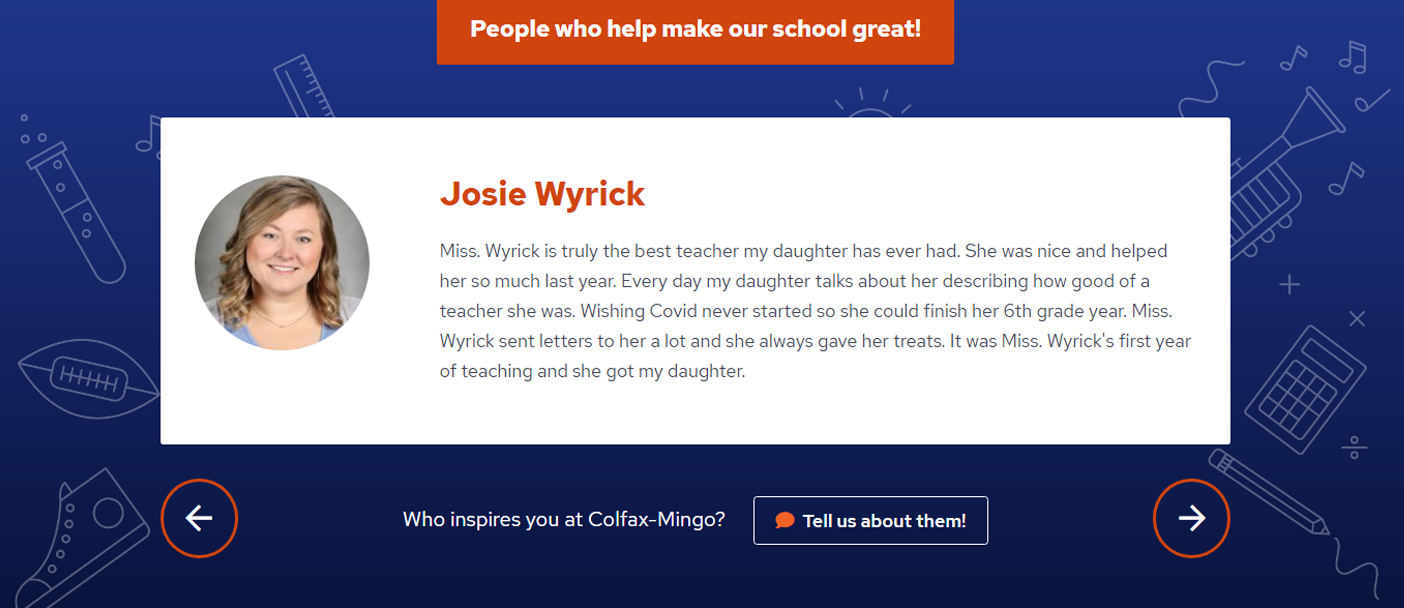 MISS WYRICK – PEOPLE THAT MAKE OUR SCHOOL GREAT
Miss. Wyrick is truly the best teacher my daughter has ever had. She was nice and helped her so much last year. Every day my daughter talks about her describing how good of a teacher she was. Wishing Covid never started so she could finish her 6th grade year. Miss. Wyrick sent letters to her a lot and she always gave her treats. It was Miss. Wyrick's first year of teaching and she got my daughter.
Contracts Miss Wyrick, and thank you for your dedication to our school district!
---
News Home