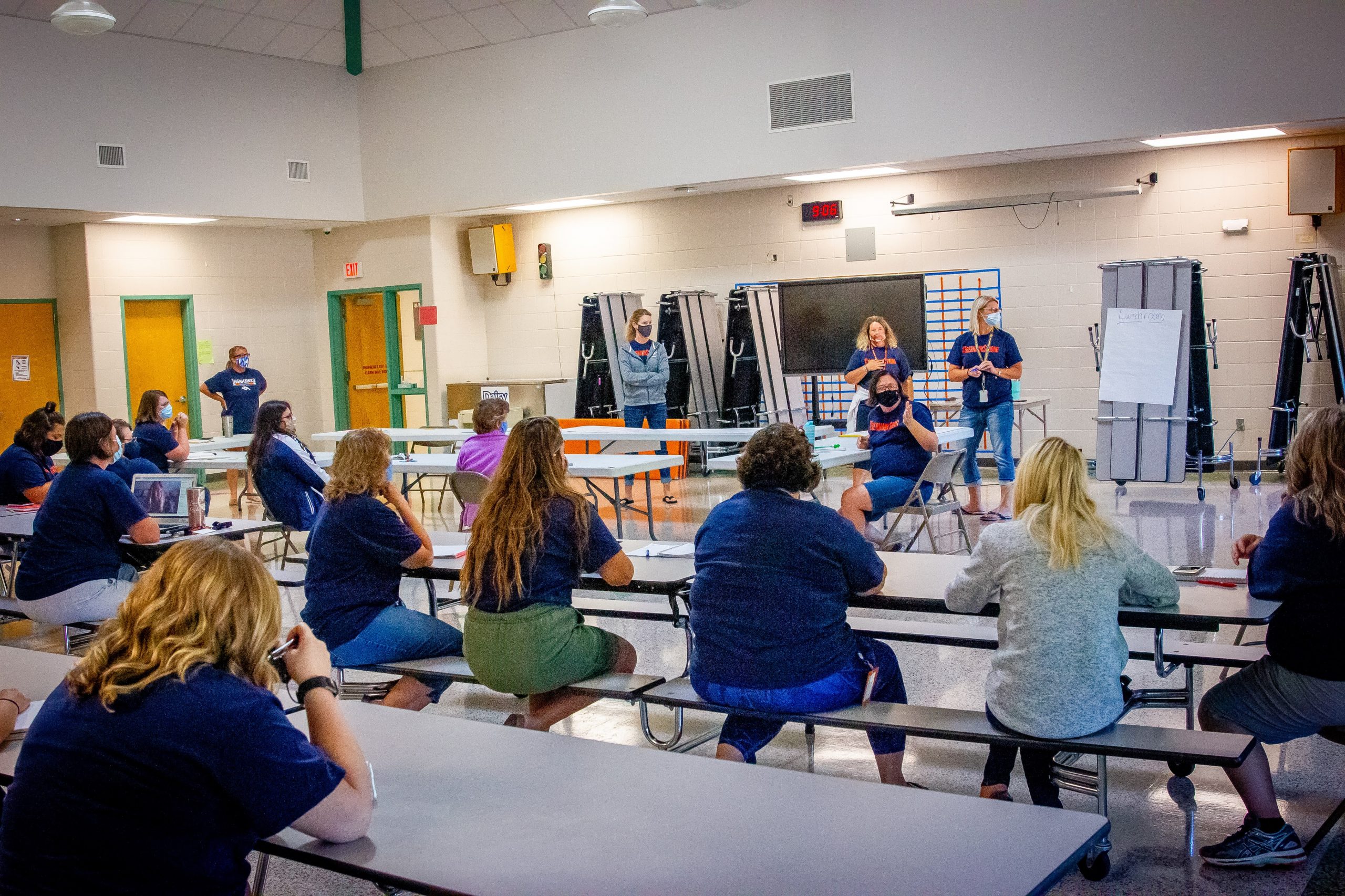 Preparing Expectations For Student Arrival
Staff Video of Safety Expectations Around the Building
---
---
K-12 Staff Gatherings
As a staff we've been meeting virtually (via Google Hangout) since staff left the 2019-2020 school year. We've been rolling with the changes, and making the best of the situation at hand. For the 2020-2021 Staff has been gathering both virtually and in person to prepare the lessons and logistics of how we are going to return. We have communicated as a full staff what we need to do to remain as safe as we can during our return, and get the students their education.
Elementary Staff Gatherings
Elementary Staff has met in our cafeteria to plan for our building. In our time together we have prepared the content and video above. We have also gathered in our PLC groups to prep for both in person classes and online learning that is about to perspire! We hope you enjoy the video! You can see some of the action here in the photos! Google Photo Album
Individual Preparations
Classroom teachers have modified their classrooms to accommodate for the students the best they can. We've talking about how important relationships are with the kids above all. As we do our best to trouble shoot these times, we want to say THANK YOU.
Thank You!!!
We thank you for watching the fun staff safety expectations video, but also thank you for watching this with your kiddos! Thank you for patience during this time and communicating with us!
If you need anything, you can contact us here
---
News Home